Oceania Next
Posted on 09/10/2018
We're thrilled to share this exciting news with you – beginning this December, Regatta, Insignia, Nautica and Sirena will begin the transformative process of becoming four new ships in a dramatic re-inspiration without peer. Each ship will glow with a new sheen as crisp and polished as a flawless diamond. Tuscan marble, engaging works of art and designer residential furniture will adorn the re-inspired spaces. The iconic Library will be just as plush and hushed as you remember it, and magnificent views will fill Horizons as never before.
The Next Chapter for Our Iconic Regatta-Class Ships
Unveiling a sweeping array of dramatic enhancements so transformational they are inspirational, our Re-Inspiration will elevate virtually every facet of the Oceania Cruises experience. Every surface of every suite and stateroom will be entirely new, while in the public spaces, a refreshed color palette of soft sea and sky tones will surround a tasteful renewal of fabrics, furnishings and lighting fixtures that exquisitely encompasses our inimitable style and comfort. From the bejeweled new chandeliers in the gracious Grand Dining Room and beckoning Reception Hall to the sleek and calming Canyon Ranch Spa, each ship will celebrate a rejuvenation so sweeping, you will find it positively unimaginable to resist their welcoming embrace.

The Design Team Behind Our Re-Inspiration
The design team at Miami-based Studio DADO is a set of innately curious world travelers that have a passion for blending cultural, historical and natural elements into their designs. They believe that artful and thoughtful design results in comfort, celebration and unexpected delight. As our guests, you are at the epicenter of their thought process and they are just as obsessed with the small details as they are with creating memorable and timeless spaces, which you'll see brought to life in every corner of our ships.

Better Than New
A twinkle of elegance and comfortable sophistication will refine our dining venues, creating worthy stages for The Finest Cuisine at Sea. Imagine sipping an aperitif in the restyled Grand Bar and then sinking into buttery-soft dining chairs in The Grand Dining Room, where a renewed sense of grandeur radiates from the glistening chandelier and plush carpets.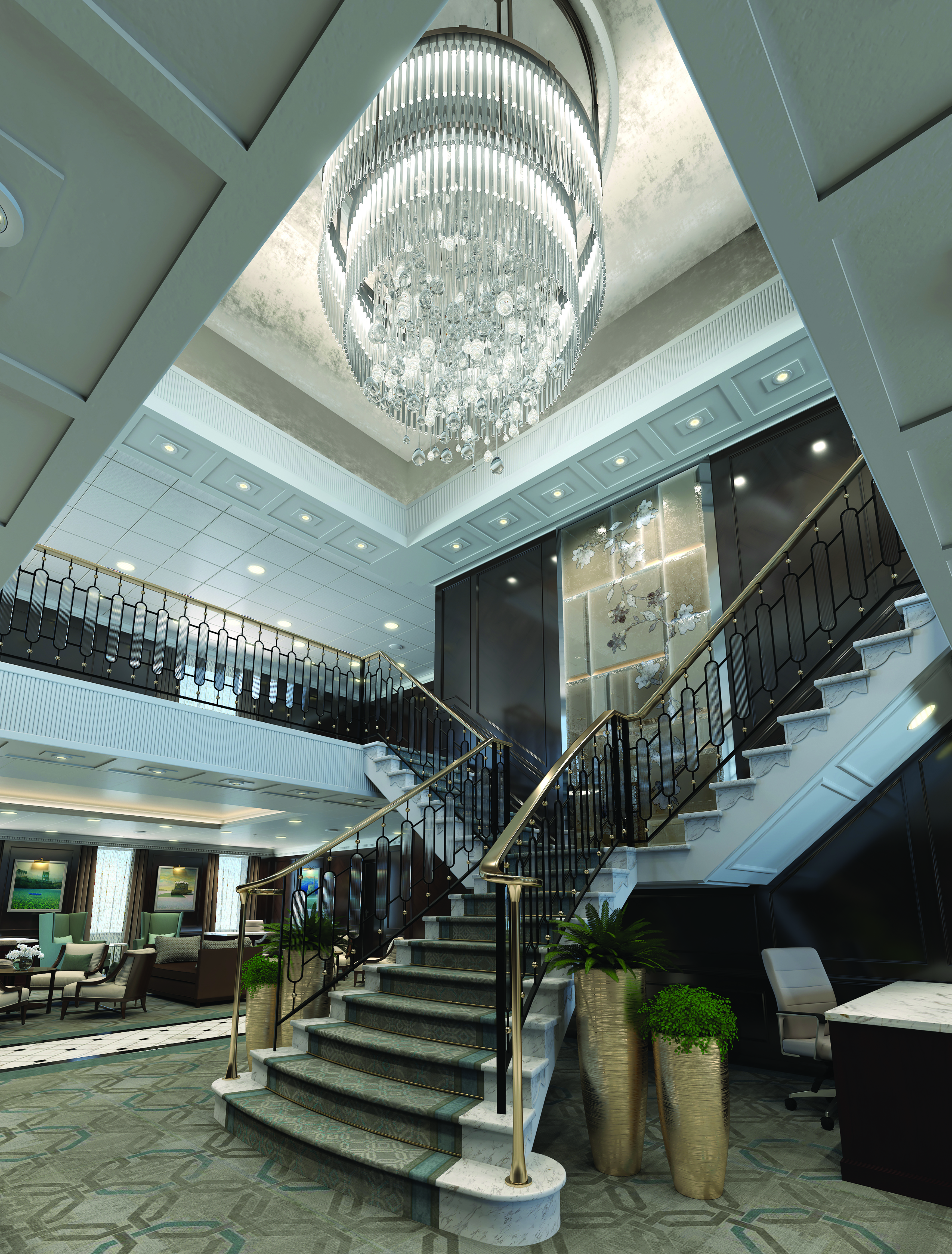 Suites & Staterooms Renewed
Lighter, brighter and even more spacious, every suite and stateroom on board will positively glow from a wall-to-wall, floor-to-ceiling re-inspiration. Custom-crafted furnishings, exotic stone and polished wood finishes, designer accessories and an air of elegance and sophistication will be the hallmarks of our completely transformed guest accommodations. Every square inch will be new, enhanced by nuanced shades of the sea and sky, creating a harmonious celebration of style and comfort. In a new world of luminous and luxurious design, rest assured that one aspect will remain constant and unchanged: our trademark warm and personalized service. Whether you are sailing for the first time or the fiftieth, you'll note the ease with which the staff remembers your name and your preferences along with the genuine smiles and enthusiasm that can only come from the heart.

Re-Inspiration Sailing Debut
Whatever it is that inspires your passion for travel, we look forward to welcoming you aboard the newly re-designed and re-inspired Regatta, Insignia, Nautica and Sirena soon.