Onboard Art
Posted on 03/27/2018
Art is everywhere on Uniworld's one-of-a-kind award-winning ships, and we mean everywhere.

From original paintings commissioned exclusively for Uniworld to handcrafted furniture featuring custom fabrics and fixtures created by some of the most esteemed design houses in the world, every detail is a work of art. Uniworld makes sure that every time you step back onboard, you feel like you're stepping into a museum.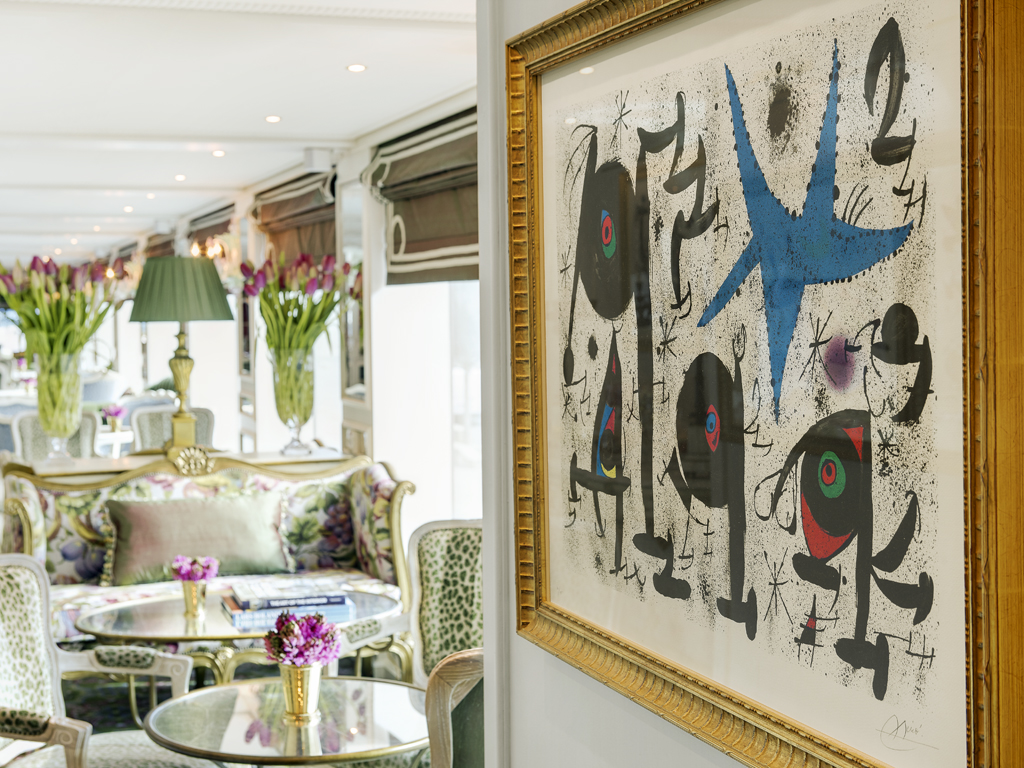 Uniworld puts a unique spin on river cruising, with floating boutique hotels that are meticulously designed with the signature touches for which our company is known. Each and every ship in our European fleet is rich in character and truly one-of-a-kind, with its own distinctive theme and color palette, original art and sumptuous furnishings and antiques.
Uniworld's iconic ships exemplify true artistry, the very essence of our boutique philosophy. In partnership with the design visionaries at our award-winning sister company—the Red Carnation Hotel Collection—our ships have a stylish flair inspired by the rivers upon which they cruise, a blend of old-world elegance, the latest technological innovations, and ultra-luxurious amenities.
Uniworld takes great care to ensure that every element onboard—down to the smallest detail—has been thoughtfully considered and flawlessly rendered. Our mission: to provide our discerning guests with a truly unsurpassed and unforgettable river cruise experience.
Every ship is a museum on water, but it's okay to eat and drink near the artwork. Some of our ships have original artwork valued at over $1,000,000 per ship, including artists such as Picasso, Leger, Chagall and Matisse. Art is the journey of a free soul, so come on and let your soul free onboard our boutique one-of-a-kind ships.